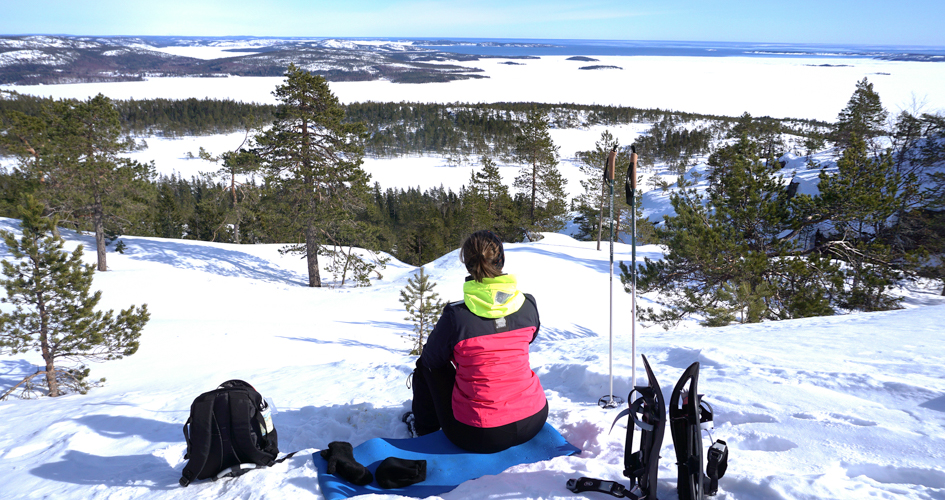 Foto: Johanna Öhrling
Clothing and equipment
You can never go wrong with a pair of sturdy shoes, but nevertheless you can visit the national park's three entrances in ordinary shoes.
If you want to explore the national park a little more thoroughly, heavier shoes, hiking footwear or boots are recommended, depending on the season.
In the winter skis or snowshoes are the order of the day.
To spend the night in some of Skuleskogen's six cabins that are open year-round, you must bring along a sleeping bag and the cooking utensils you need. Nor do you want to be without candles and toilet paper.
The water in the brooks and ponds is of good quality, but for safety's sake, it should be boiled.