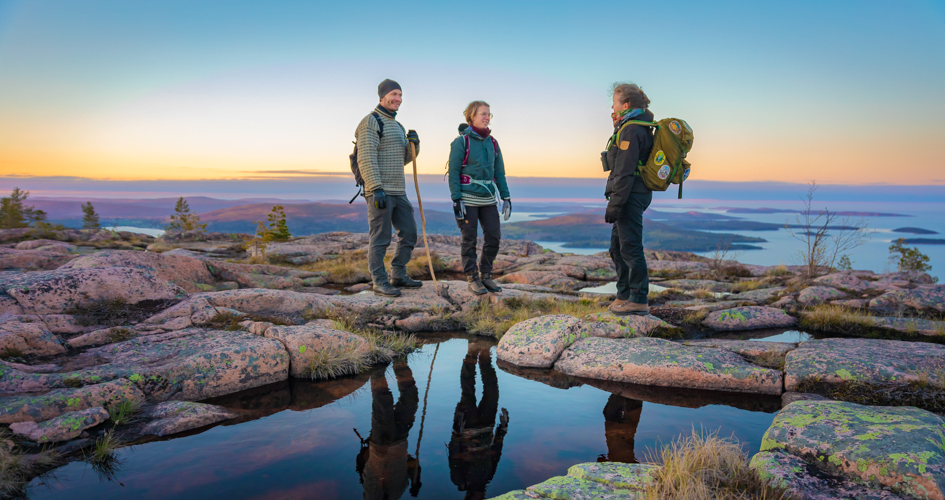 Foto: Erik Engelro
Current information in Skuleskogen National Park
Important information for visitors in Skuleskogen National Park.
Up-to-date information about the National Park
For updates regarding weather conditions, amount of visitors and when the roads are cleared of snow during winter etc you are welcome to join the facebookgroup "Läget i Skuleskogen".
Facebook group "Läget in Skuleskogen" (Facebook)
/The National Park Administration
You can also contact the High Coast Naturum visitor centre all year round if you need answers or general advice.