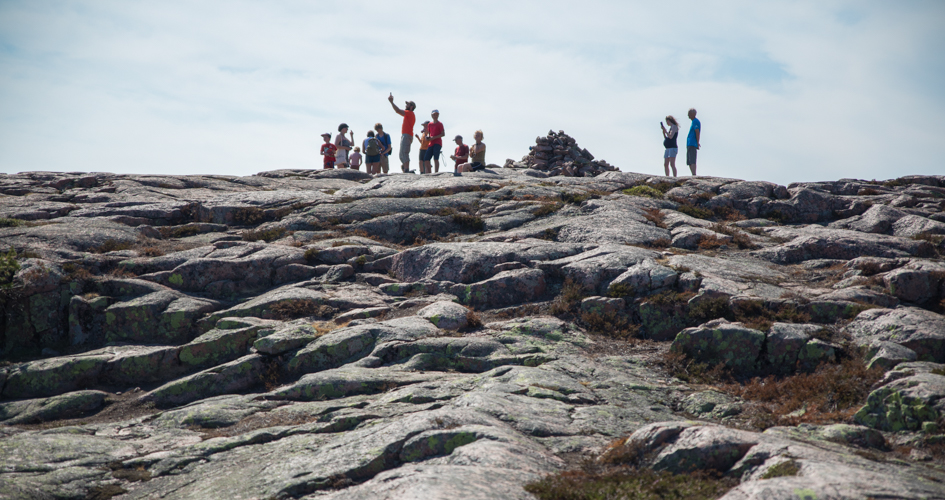 Foto: Erik Engelro
Organized events and hikes
In this section you can read about the rules for organized events or hikes. When you need to apply for permission and how to do it.
Organised events and hikes
According to the national park rules it is not allowed to:
"Conduct scientific studies, competitions, camping or other major or recurring organised events without permission from the county administrative board."
This means that if you are planning this type of event in the national park you have to apply for permission beforehand from the County Administrative Board. It is usually no problem to get permission, but the national park management wants to make sure that the event does not cause any disturbances for the wildlife or other visitors.
Read more about applying for permission on the website of the County Administrative Board (link below) or call us with your questions.
Web page of the County Administrative Board of Västernorrland
Keep in mind that it may take time to process your request. Make sure you send us your application in good time.
Are you unsure about whether you need to apply for permission?
Please contact us and tell us about your upcoming event or organized hike. We can advice you into whether or not you need to apply for permission, or other things that might be good to know.
High Coast naturum visitor centre:
County Administrative Board:
Do you want to join an organised hike in Skuleskogen?
Our personnel at the visitor center of naturum High Coast arranges guided hikes in the national park both summer and winter. Read more about upcoming activities at the link below.