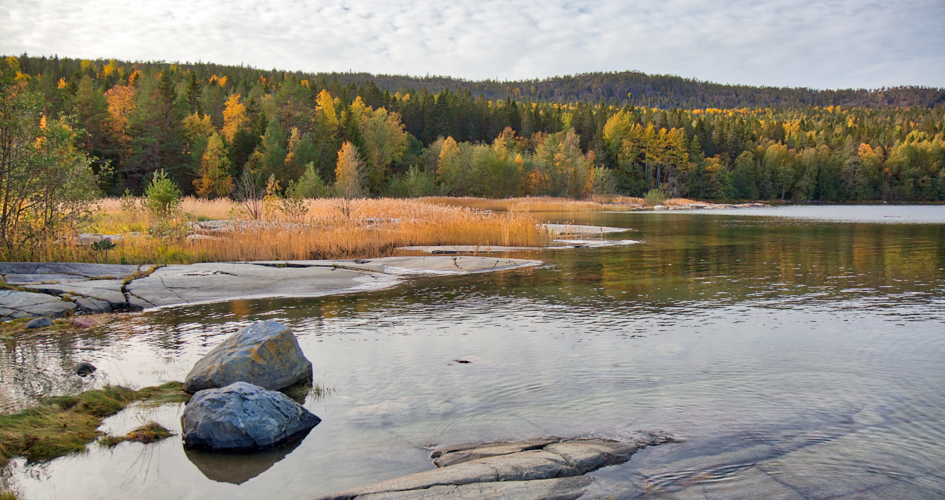 Foto: Fabiola de Graaf
When should I visit?
Skuleskogen is possible to visit all year round, but it can be more demanding when it comes to preparation, equipment and physical ability during parts of the year. When you want to visit the national park depends on what kind of experience you want.
Avoid the crowded season
During July and the beginning of August there are usually a lot of visitors in Skuleskogen. At this time parts of the national park may seem crowded and it might be difficult to find a parking space. Some days in July the park management has to close the south entrance due to too many visitors. Our recommendation is to plan your visit to other parts of the year to get a nicer, more geniune experience.
If you want to visit Skuleskogen at the busiest time keep these things in mind:
Between 11 am and 3 pm is the worst time to arrive. This is the most crowded time and the parking lots might be full (especially the south entrance.)
During July there is a national park bus going between the High Coast naturum visitor centre and the south and west entrance. To avoid over-full parking lots, park the car at naturum and take the bus instead.
Avoid the south entrance (Entré Syd) if you travel by car.
Best time to visit
We recommend the early parts of the summer (May and June) or late summer/autumn (mid-August and September) for your visit in Skuleskogen national park.
With less visitors your experience will be more pieceful and geniune. .
The national park is the most beautiful in the beginning of summer and in autumn.
Mid-summer the risk is higher of hot temperatures and/or dry streams.
The cabins and tent areas might be full during the peak season.
October can also be a nice time to visit. The colours are usually very nice at this time of year. However, it might also be rainy and cold. As always you should be prepared for any weather.
The following movie in Swedish is about visiting Skuleskogen in autumn.
Visit during winter
If you want to visit during winter, February and March are excellent months. Keep in mind that it might be a lot of snow and you might need snow shoes or skies.
Read more about winter in Skuleskogen at the link below.
The dark time
November to January is the time of the year with the fewest visitors in the national park. During this period the hours of daylight are few and the weather is usually cold, wet and unpredictable. It might be a nice time to visit but you have to be well prepared for the weather and the short days. Below are some advice if you want to visit during this time:
Prepare yourselve by checking out the weather conditions in beforehand. Is there snow yet or will it come during your visit? The conditions determine what equipment you will need.
Even if there is no snow it might be very icy and slippery. You might need studs on your hiking boots and hiking sticks.
Bring a head torch! The daylight can disappear faster than you think.
Bring plenty of food and warm drink if the hike turns out to be more strenuous than you thought. Also keep in mind that bevarages freeze in cold temperatures. Use a thermos.