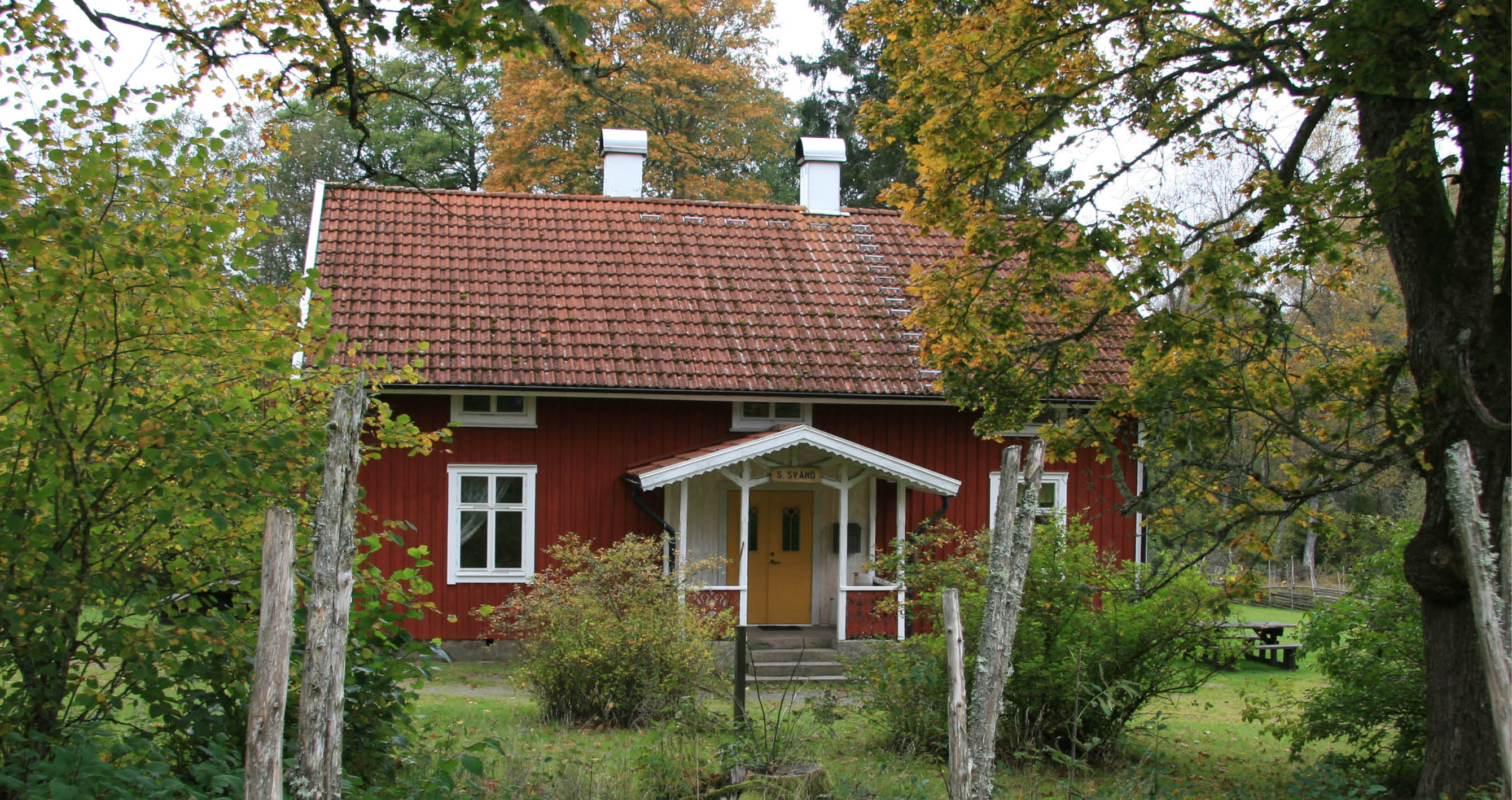 Foto: Stugan vid Svänö
Lövö and Svänö hostel
Stay over night in Store Mosse National Park. Svänö has 24 beds and Lövö 16 beds. Experience the countryside around Lövö and Svänö, with its strong cultural influences. Here you will find both pollarded trees and wooded meadows as well as grazing cattle.
About the activity
Reservation
The hostel is managed by one of Store Mosse National Park partners.
Contact information:
Lövö
Lövö is a moraine hill consisting of sand, gravel and stones in connection with the latest ice age. Around the core of this moraine, several dunes of shifting sand, known locally as "rocknar", have since formed. Lövö was settled in the 1600s, and four families lived in Lövö in 1912. Today only one house is left. It has been carefully renovated and provides suitable quarters for anyone who wants to experience the national park.
Svänö
Svänö, like Lövö, is a moraine hill. Here, too, farming has been carried out since the 1600s. The varied landscape has small groves of trees interspersed among open pastures. Large parts of the cultivated land had become very overgrown, but they now have been cleared and are being grazed by livestock. Interesting traces of the former cultural landscape, such as the pollarded lime trees, can be seen in several places. The building from 1907 is used today as a hostel for visitors in the national park.