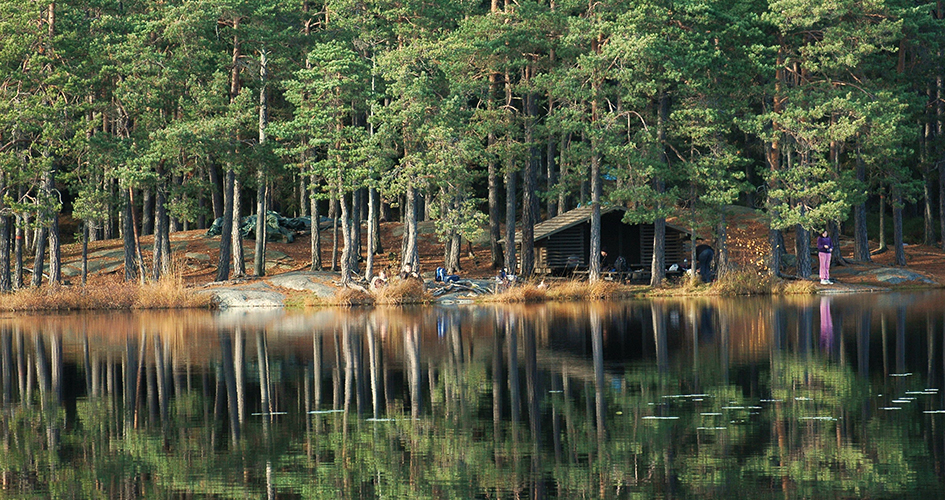 Foto: Stiftelsen Tyrestaskogen
Sleep in the forest
An enjoyable wilderness experience is to spend the night outdoors. Sleeping in Tyresta forest can sometimes be lonely, and sometimes quite crowded.
About the activity
In the national park, tenting and fires are permitted only at the prepared fire and resting places. Park rangers provide them with firewood that you may use. Some of the places also have wind shelters.
Since Tyresta is one of Sweden's most visited national parks, you must be prepared to share your experience with other overnighters, especially during warm summer nights and the first weekends of autumn.
For a solitary night by yourself and only the forest as company, overnighting during the somewhat colder seasons is recommended.
Equipment
Camping equipment