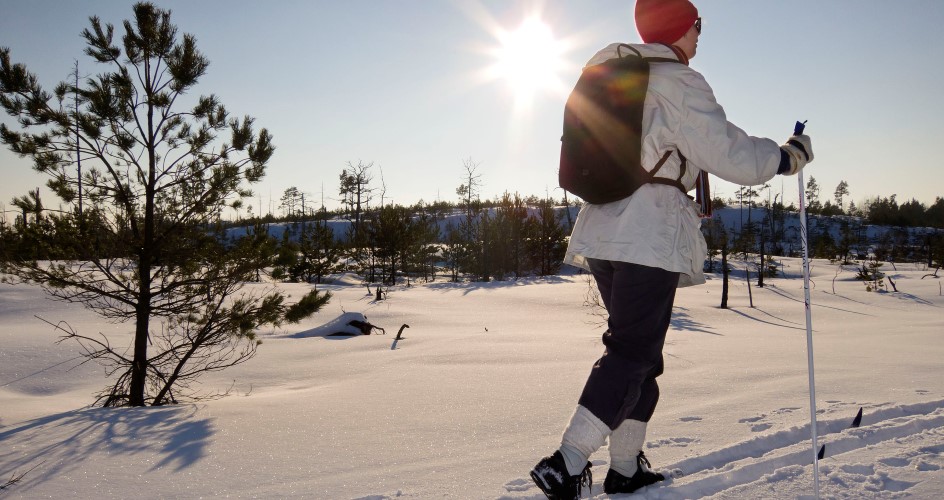 Foto: Mattias Bergström
Tyresta in winter
In snowy winters, ski trails are drawn through Tyresta village, and the forest is transformed to a landscape of black and white.
About the activity
In cold winters with lots of snow, the forest can be experienced in new ways — for example via ski trails through the forest over lakes and wetlands, or perhaps on a hike that alternates with an ice skating tour of the lakes. The fire and resting places by the national park lakes are excellent places for a cup of hot chocolate.
Ski trails are drawn over grazing land around Tyresta village. In the northern section, Tyresö Municipality arranges ski trails that are linked with the Alby nature reserve.
In Tyresta village there is a delightful sledding hill — steep at the top, but levelling out further down. Just look out for snowmen….