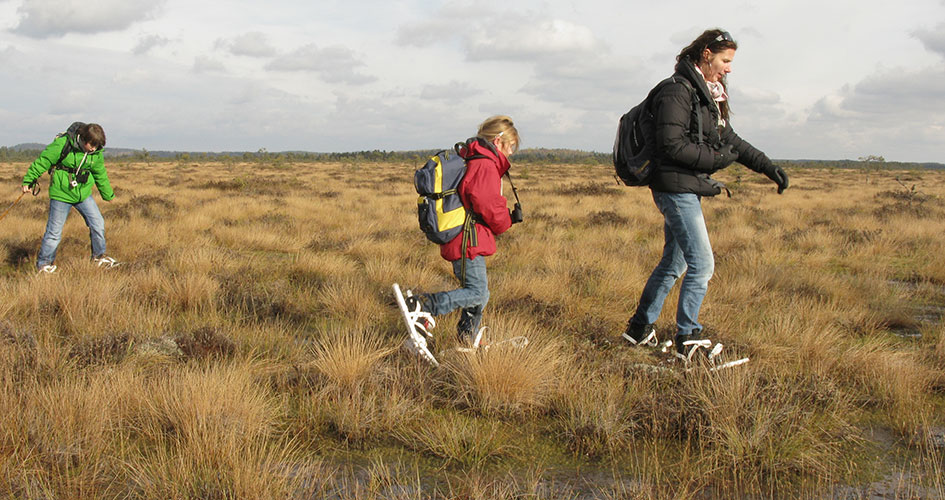 Foto: Martha Wägeus
Clothing and equipment
No special clothing or footwear are required in the area around naturum visitor centre. It's possible to walk all the way from naturum to Lake Svartgölen in ordinary shoes.
Other trails can be wet and slippery, depending on the weather. We recommend the walking boots you normally prefer. However if you decide to leave the board walk there are only two choices, barefoot or rubberboots.
Mosquitoes and gnats can be a nuisance sometimes, but dry summers often are relatively free of mosquitoes.